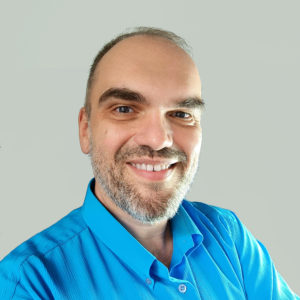 Antonio M. Moreiras is Project and Development Manager at NIC.br, where he is one of the persons responsible for the coordination and operation of IX.br, which comprises dozens of Brazilian Internet Exchange Points and interconnects hundreds of ISPs and other autonomous systems. Moreiras coordinates IPv6.br, a Brazilian IPv6 deployment initiative. He is also responsible for making Brazilian Legal Time freely available on the Internet, via NTP, training activities aimed at ISPs, as well as other technical projects that contribute to Internet development in Brazil, improving its quality and costs.
As part of his activities at NIC.br, he is a frequent speaker at various conferences and technical events. Moreiras regularly participates in technical and Internet Governance forums. He is also a founding member of ISOC Brazil and professor at CGI.br's School of Internet Governance.
Moreiras has a degree in Electronic Engineering and a Master's degree in Engineering by Escola Politécnica da USP, as well as an MBA by Universidad Federal do Rio de Janeiro. He studied Internet Governance at the Diplo Foundation and the South School on Internet Governance. Moreiras has also taught courses on computer science and networks at Universidad Cidade de S. Paulo (Tancredo Neves and Radial Schools).