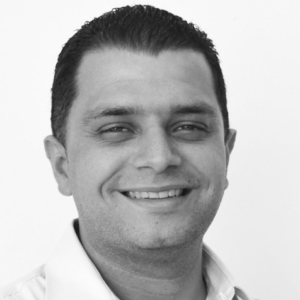 Mauricio is an entrepreneur and technology expert dedicated to providing solutions and optimizing operations that promote the development of the Internet and have a positive impact on society.
He is CEO and founder of SOCIUM.CR, from where he supports different projects at a regional and international level related to the creation and development of Traffic Exchange Points, deployment of technologies such as DNSSEC and RPKI, and implementation of international best practices in public institutions and private.
He is a technology advisor for the Latin American and Caribbean Association of Traffic Exchange Points LAC-IX, where he was previously a member of the Board of Directors, and now the region's contact point for the international database IXPDB.
He has more than 15 years of experience in the area of ​​telematics, systems administration and cybersecurity. He is co-founder of the Network Operators Group of Costa Rica. Previously, he served as Head of Information Technology / CTO of NIC Costa Rica, where for 6 years he led the technical team that manages the top domain .CR, and projects of national impact such as the Costa Rica Traffic Exchange Neutral Point (CRIX). ). He was leader of the Infrastructure Working Group of the Internet Advisory Council of Costa Rica, and participated in different working groups for national and international projects in the field of Cybersecurity, Education Network and others.