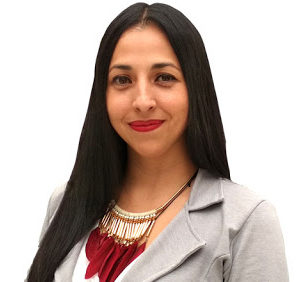 Erika Vega is currently working as account manager at Gamma Ingenieros, is part of the Latin American and Caribbean Network Operators Forum (LACNOG) Board and coordinates the infrastructure group of the Colombian Internet Society chapter. She has a degree in Telecommunications Engineering and specialized in Consulting for the Integration of Telecommunications at the Polytechnic University of Valencia.
For more than six years, she has coordinated and supported IPv6 implementations at state agencies and higher education institutions in Colombia, offering support in research, technical and training issues. She was also part of the group of professionals who planned, designed and supported the construction of the new national RENATA fiber optic network.
In addition, she received a FRIDA Award (Internet Society Grant focusing on security) for the project titled BGP Security in RENATA's Infrastructure. She has participated as a presenter and instructor at numerous events at the national and international levels, highlights of which include Colombia 4.0, LACNIC/LACNOG events, the Internet Governance Forum, TICAL, and national and regional IPv6 meetings.