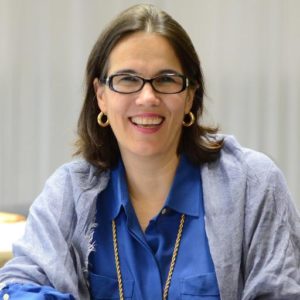 Amparo Arango Echeverri is a Social Worker and Systems Engineer with a Masters Degree in Information Technologies Applied to Corporations from the Universidad Politécnica, Madrid. She has vast professional experience in the design of ICT projects for development and social research, with emphasis on the use of quantitative and qualitative research techniques and methodologies from the gender perspective.
She currently works at INDOTEL as Technical Coordinator of CNSIC, the National Commission for the Information Society and Knowledge, an organization that promotes the coordination of government sector, civil society and private sector institutions on issues relating to ICTs. In this instance, whe has participated in the preparation of the Dominican Digital Agenda for the Information Society (E-Dominicana).
Within the framework of this Commission, she has also promoted digital social inclusion projects in different countries, such as the National Network of ICT Community Access Centers (CACTs-DOM); the Internet Sano (Healthy Internet) initiative; the inclusion of the gender perspective within the projects of INDOTEL's IT training centers, and the promotion of the issue of telecommuting as a new working methodology, particularly for people with disabilities.
She serves on the Board of Directors of the Dominican Republic's ICT Chamber and coordinates the Gender Group within the e-LAC2015 Regional Plan for the Information Society.
Consultant for the project "Género y TIC: IGUALDAD Y EQUIDAD EN LA E-DOMINICANA", project of the Research Center for Female Action of the UN Women Fund for Gender Equality.